Grades 1 - 6
PBC KIDS COME TO CHRIST CENTERED EVENTS WHERE THEY LEARN TO LOVE GOD WHEN THEY INVEST THEIR LIVES GROWING INTO MATURE CHRIST FOLLOWERS WHO BOLDLY SHARE JESUS WITH FRIENDS!
Wednesday Evening Schedule
6:00 - 7:00 p.m.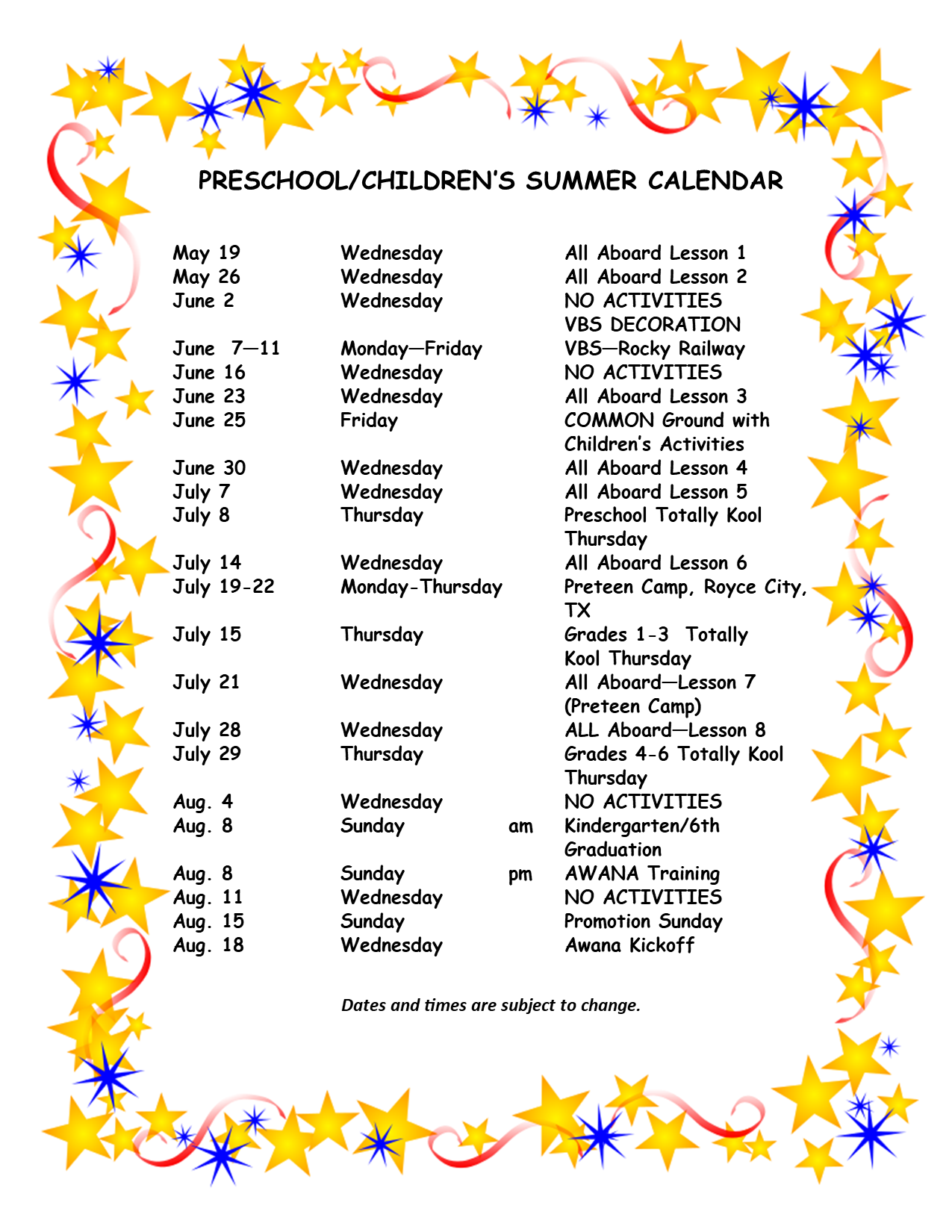 Sunday Children's Schedule
9:00 a.m. Sunday School
10:15 a.m. Worship Service in Sanctuary with Parents
PARENT/CHAPERONE CONSENT FORM

List of some events that require a Consent Form:
Preteen Summer Camp
Preteen Retreat
Events that require travel more than 2 hours from the church.
Events that require an overnight stay.